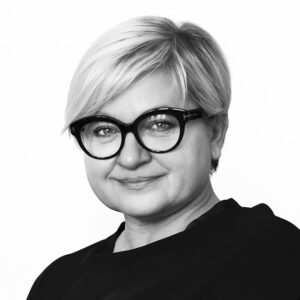 Eva Babitzová
manažérka, Promo Punkers, s.r.o.
"Členkou prípravného výboru som v minulosti bola veľakrát a vždy je to rovnaké – naplní Vás to nádejou. Vidieť fungujúce projekty, vidieť ľudí, ktorí sú oddaní svojmu poslaniu. Menia svet, robia ho lepším a je pre mňa cťou byť aspoň trošku, sprostredkovane, pri tom. Úžasné príbehy, projekty a ľudia."
Eva Babitzová strávila väčšinu svojej kariéry v oblasti médií a komunikácie. Bola novinárka, moderátorka, viedla obchod, marketing, promotion – vystriedala viacero top manažérskych pozícií – najdlhšie pôsoblia ako riaditeľka Rádia Expres.
Viedla profesné organizácie – Radu pre reklamu a Asociáciu nezávislých rozhlasových a televíznych staníc. Popri manažérskej práci venovala vždy časť kapacít aj neziskovým organizáciám – Pontisu, Magna – deti v núdzi a roky spolupracuje aj s ACEC.
Vždy sa v nej spájala jej manažérska stránka s dušou aktivistky – médiá, v ktorých pôsobila, pomáhali, menili verejný diskurz a občas šli aj do rizika – v záujme dobrej veci. Keď sa napríklad v spoločnosti množili rasistické nálady, Rádio Expres zorganizovalo celoslovenskú zbierku šatstva pre osady.
V súčasnosti založila a rozbieha komunikačnú agentúru Promo Punkers, s.r.o.